Live Shows & News
Alix Lovell Live at 3pm
07/21/2017
Alix Lovell will be live today with Eric at 3pm PT, 6pm ET for a full 90 minute sex show!
Foursome Tonight
07/10/2017
Tonight, porn starlet Alix Lovell and new starlet Sky Haven join veteran performers Jay Crew and Eric John for an all-out, all-combinations foursome for John's Erotique Entertainment. The two-hour live feature presentation will occur at 6pmPT/9pmET on our website ErotiqueTVLive.com exclusively for members of the site.
Alix Lovell Live Today
07/09/2017
I will be live today with sexy Alix Lovell fucking her brains out and cumming multiple times! Come watch at 5pm PT, 8pm ET LIVE on 2 camera feeds including POV!
Angel DeLuca Live Monday
07/08/2017
Angel DeLuca will be here Monday July 10th at 6pm PT, 9pm ET so tune in and watch Eric fuck her for almost 2 straight hours!
Audrey Holiday Live Sunday
06/24/2017
I will have Audrey Holiday live tomorrow, Sunday at 5pm PT, 8pm Eastern! Come watch me fuck this HOT dark haired beauty for over an hour!
Lady Sable Renae Tomorow Night
06/22/2017
Come watch a live show with sexy Lady Sable Renae Friday June 23rd at 6pm PT, 9pm eastern. Hot horny and good to go, this show will be 90 minutes long with plenty of fucking and cum!
Audrey Holiday Live Sunday at 5pm
06/21/2017
Audrey Holiday will be live Sunday at 5pm PT, 8pm Eastern
Stephanie Staar Today
06/04/2017
Hey guys, super hot Stephane Staar will be live today with Eric at 3pm PT, 6pm Eastern. Beautiful eyes and beautiful girl, come watch her get fucked silly by Eric for almost 2 hours!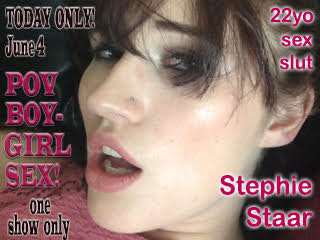 Sizi Sev Live Today
04/28/2017
Today Eric will have Sizi Sev on live for a 2 hour hardcore fuck session at 3pm PT, 6pm ET. Sizi is a brand new 20 year old porn star in her first live show, come check it out!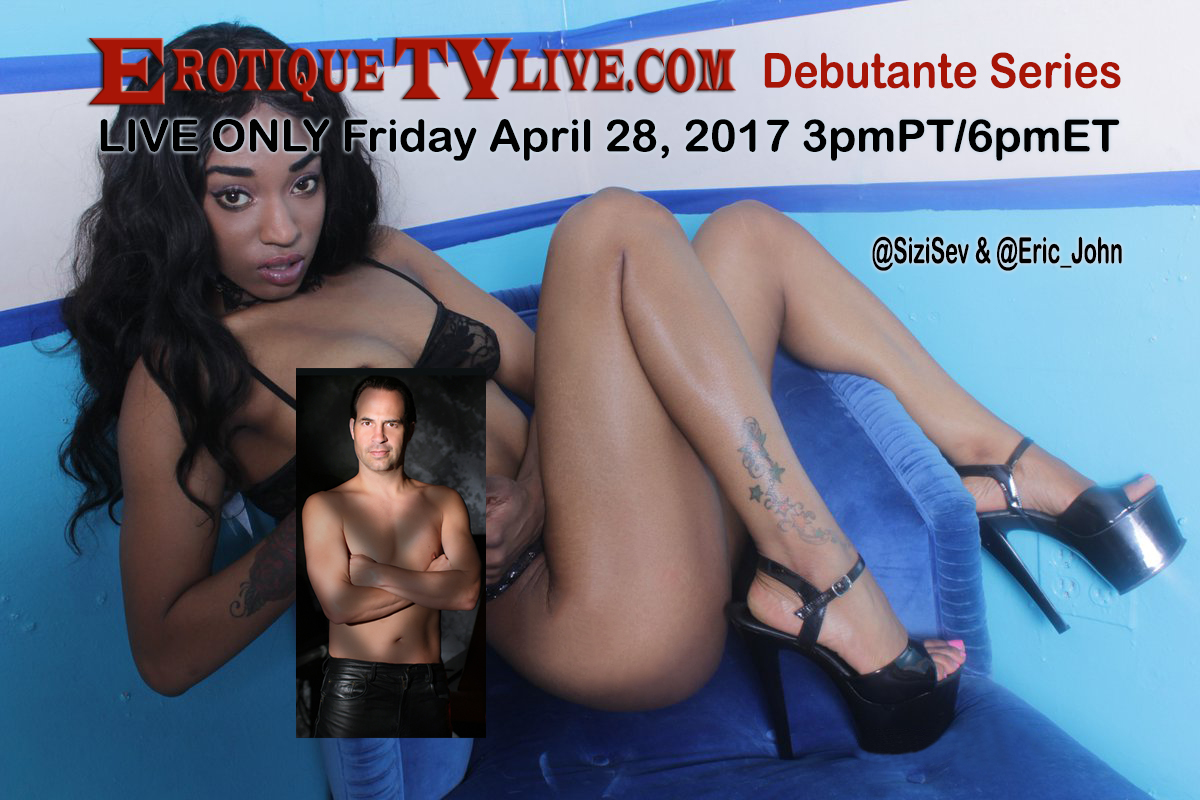 Gina Valentina Tomorrow Night
04/14/2017
Sexy 20 year old Gina Valentina will be live tomorrow night, Saturday April 15th in a hardcore sex show starting at 6pm PT, 9pm ET taking Eric's 9 inch cock and loving it as she always does! Gina is a hot girl from Brazil, come watch the 2 hour show!